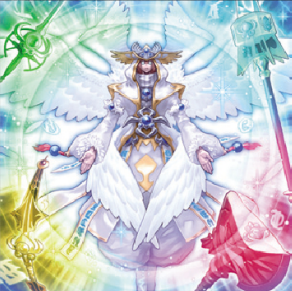 Monsters: 12

3 Spellbook Magician of Prophecy
3 Temperance of Prophecy
2 Kycoo the Ghost Destroyer
2 World of Prophecy
2 Maxx "C"

Spells: 20

3 Spellbook Library of Crescent
3 Spellbook of Secrets
2 Spellbook of the Master
2 The Grand Spellbook Tower
2 Spellbook of Eternity
2 Spellbook of Fate
1 Spellbook of Power
1 Spellbook of Life
1 Spellbook of Wisdom
1 Book of Moon
2 Mystical Space Typhoon

Traps: 8

3 Phoenix Wing Wind Blast
2 Mirror Force
1 Solemn Warning
1 Bottomless Trap Hole
1 Torrential Tribute
This is a Prophecy build created by Mike Steinman. I switched out the Fiendish Chain for Book of Moon though. Priestess was dropped for a second World, whose unfairness is needed to win against Dragons.
World + Fate is hard to get over and forces your opponent into plays.
_________________
Scorpion67: im so gangovered !!! im  starting to hate alchoool